Règles / Rules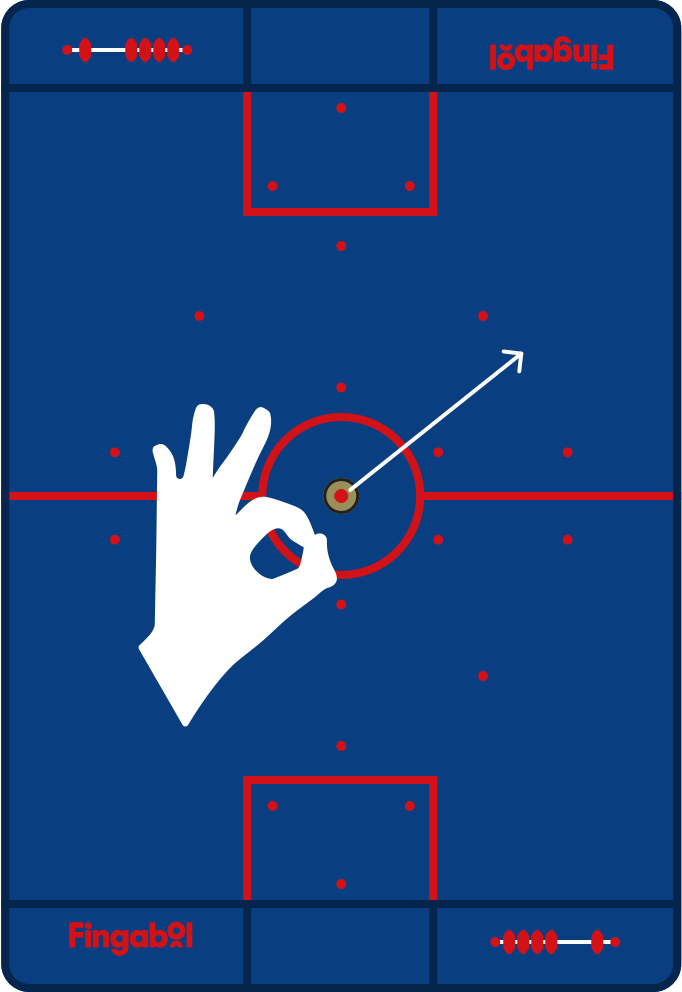 01.
Game starts
Game starts form the middle of the central circle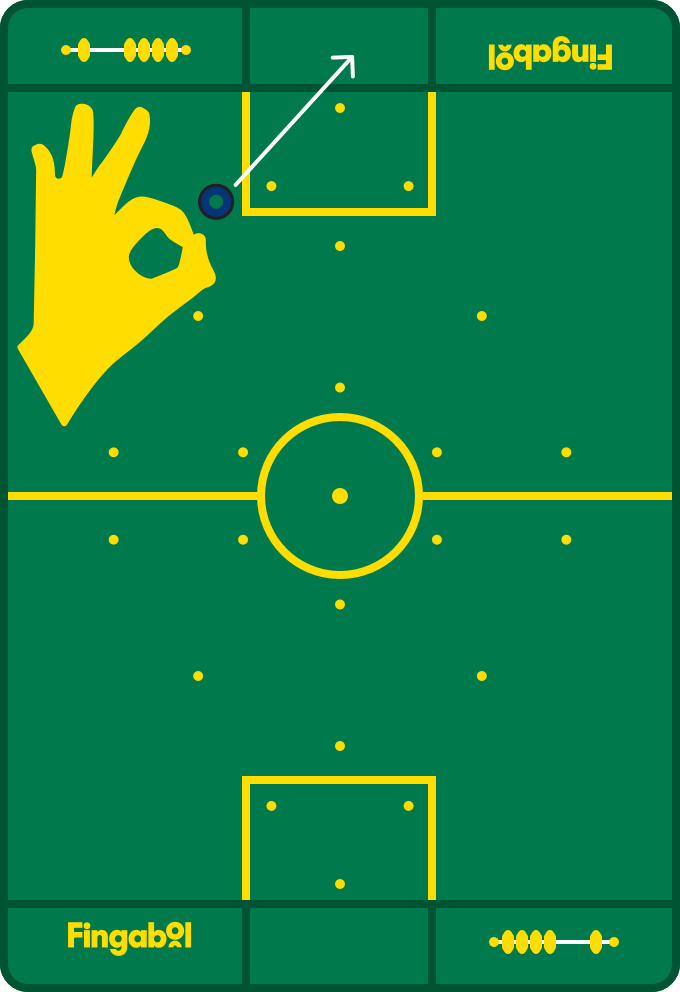 02.
Play
Turn by turn, players shoot the puck once to score in the opposite side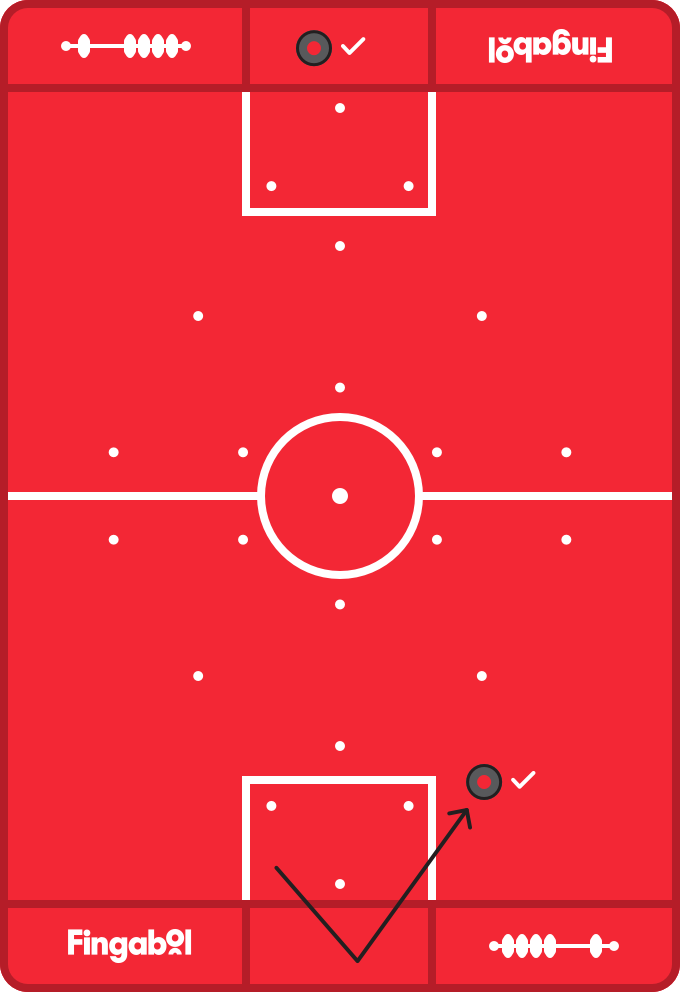 03.
Points
A point is scored when the puck touches the goal area
04.
Out
When the puck goes out of field, the opponent puts it back in play on his penalty area line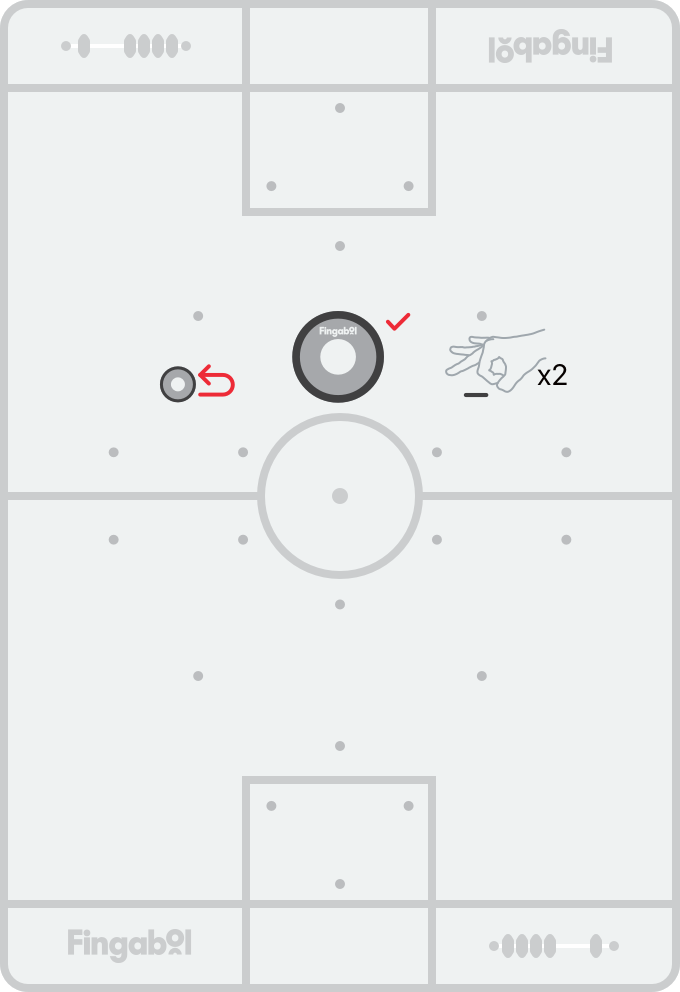 05.
Win
The first player to score 5 points wins the game